FERTILIZATION moringa 30g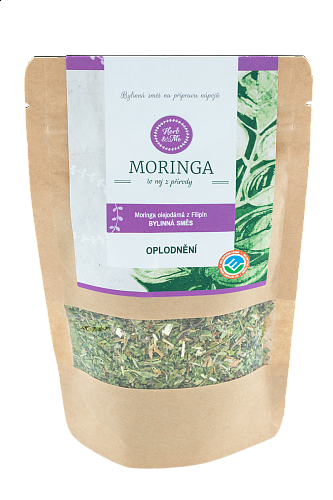 If conception fails, it is good to cleanse the body. The herbal mixture contains dandelion and St. John's wort supporting the balance of the vaginal microflora and juniper acts to excrete water from the body. The mixture will support antibacterial activity, support proper hematopoiesis, and maintain healthy mucous membranes. In an ideal combination with moringa oleifera from the Philippines, which provides the body with all the necessary nutrients.
More info
Ingredients:
50% Moringa Oleifera, Thyme, Lemon balm, Hluchavka, Oak bark, Rosemary, Juniper, Horsetail, Yarrow, Heartwort, St. John's wort
Instructions for preparation: Pour the herbal mixture with hot water max 80 ° C in a ratio of 1-2 teaspoons to 1.5 - 2 dl. To make tea in a teapot, add an extra spoon. Extraction time 8-10 minutes (covered cup), then strain.
Recommended dosage: 2-3 times a day a cup (1.5 - 2 dl).
Storage: Store in a dry and dark place.
Weight: 30 g
Country of origin:
Moringa oleifera: Philippines
Other herbs: EU
Supplier:
Ivana Bednářová Častvajová
Jana Beneše 402
55102 Jaroměř
Buy