Couscous with apples and cinnamon, 250g = 4 servings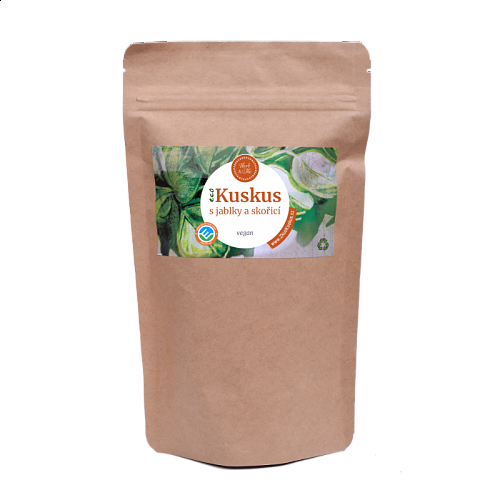 Literally a fragrant dessert. For all who like sweet and delicious. Great for kids.
Vegan, easy and delicious.
We pour 300 g of couscous with two tablespoons of olive oil, then we add 600 ml of boiling water and let it swell. We serve as a main course or as a side dish. Good for breakfast, snacks, to work or as a dinner.
More info
Ingredients:
Couscous (contains gluten), dried apples, milk powder, cane sugar, chia seeds, cinnamon

Contains allergen: gluten, milk
Weight: 250 g
Supplier:
Ivana Bednářová Častvajová
Jana Beneše 402
55102 Jaroměř
Buy